Today's movie is a delightful cinematic confection that I think makes the perfect "date movie." It's got a beautiful locale in Monaco, the gorgeous Grace Kelly, the dashing Cary Grant, romance, adventure, suspense, and humour. It's the sort of film men and women can en
joy together.

The plot starts off fairly straightfo
rward. A stealthy cat burglar is swiping jewels from wealthy dowagers and virginal young debutantes alike all over the luxurious region of southern France around the tiny and rich principality of Monac
o.

The evidence says that it's the work of John Robie (Cary Grant) aka

The Cat

, the most successful high end jewel thief France has ever known.

But Robie is retired since he earned a pardon from the French government for his work with the Resistance against the Nazis in WW2.
However, Robie's the only person who believes
that he's innocent. The
police are looking to arrest him, his old comrades from the Resistance are looking for revenge for what they see as his betrayal, and they're not the sort of peo
ple you wa
nt to anger.
The only thing Robie can do to clear his name
is to catch the thief that is impersonating his methods perfectly. And to do that he has to insinuate himself in the life of stunning American heiress Frances Stevens (Grace Kelly) and her extremely tempting collection of diamonds.

What follows is a funny, suspenseful roller-coaster romance, where things are not what they seem, danger lurks in sun-baked luxury, and romance runs high.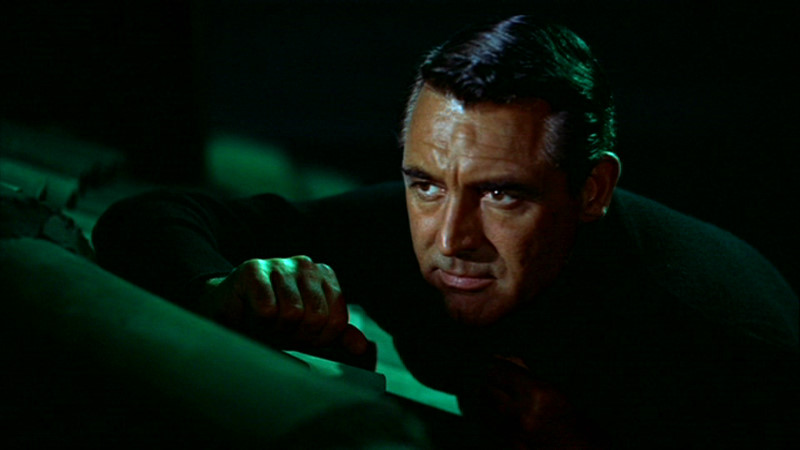 To Catch a Thief

is an example of wha
t late-Golden Age Hollywood did best. It was a big-screen magic, bringing fantasy, glamour, and entertainment for everyone. Our hero isn't the sort of action-suspense superman we see in so many modern films. Cary Grant plays him as an charismatic everyman who is in way over his head, but he knows that in order to save himself, he has to stay cool, and revive the skills he let atrophy in his retirement.
Cary Grant was 51 when he made the film,
literally twice the age of Grace Kelly, yet their chemistry is electric, and their relationship perfectly natural within the rules of the beautiful little world Hitchcock created in the movie.


And boy is it beautiful.

And I'm not just talking about the luminous Grace Kelly.


The $5.00 DVD I bought in a grocery store's video bin looks and sounds better than any version I saw before. The VistaVision cinematography is amazing. The colours are vivid, the picture sharp and rich in detail not seen in previous VHS and TV presentations in a long, long, time. If you lie in front of a big-screen TV during the beach scenes, you might just get a tan.
Sure,

To Catch A Thief

is not an earth-shattering philosophical cinematic event, but it is pure entertainment, starring real stars, and directed by a real master of the cinematic art form, that can still be enjoyed today.

So my word is that any movie collection needs something sweet, and you can't really get a cinematic desert that's better than

To Catch A Thief

.